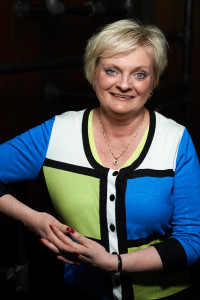 My name is Lena Gothberg, and I am a shipping business woman, who has taken upon myself to get the shipping industry more visible. I have been working within the industry for more than 25 years and I always meet interesting people with a story to tell. Inspired by my shipping friends and my new friends in the digital world, I have decided to spread the word about the coolest industry on the planet and help raising the profile.
I live in Gothenburg, Sweden, where I have been based for the bulk of my professional time, but since I have been within the shipping industry, I have had the pleasure of travelling the world and meet many new friends. It's in my nature to network, so wherever there are people I engage.
The shipping industry is a peoples' business, maybe that's why I like it so much, now is the time to use the available digital tools to spread the word about shipping!
You can reach me on @lenagothberg where I tweet both in English and Swedish, since I try and promote the shipping industry also in a small country like Sweden. As we have the longest coastline in the European Union, I do not think it would be fair to stop tweeting in Swedish.
Thank you for listening, spread the word about the #shippingpod and together we will reach my new goal; to get a podcast about shipping trending on iTunes! Kudos if you share the Shipping Podcast in your social media channels!
Follow on twitter: @Shippingpodcast and/or on Facebook: Shipping Podcast or visit the website Shippingpodcast.com and comment on the last episode, who you would like to listen to or any other view you would like to share.
Once you have listen to this episode, head over to iTunes and kindly Leave a rating and a review ! Don't forget to subscribe!